I sweep the floor, and wipe the floor, and wash the floor a lot. It's important for you to know this so you can really appreciate the breakdown I almost had today.
I had my 1 year old nephew over yesterday, plus the 3 and 6 and 15 year old at home with me. Each kid exponentially increasing the number of times I cleaned the kitchen floor.
My nightmare began when I brought the kids upstairs after playing in the basement yesterday. The 15 year old had just left for his dads house, it was just me and the three littles.
Walking into the kitchen, I notice….dirt…..something…..on the floor. First it's just a few specks that catch my eye, but as I look, more and more becomes visible. It's near the side door….and the kitchen table. Little black hard specks. Did Jake go outside and track this in before he left?!  But it's almost too hard…. I looked at the houseplants suspiciously….did someone knock one over??
I sweep. Holy hell, it's all over the floor!! Even the hallway?! What…… I swear, I just cleaned this floor!
I blamed it on a Kashi bar with chia seeds. The one year old was carrying it around, still in the wrapper, but I figured there must have been a hole or tear, hence these little black "seeds" all over.
I vacuumed… it felt like tiny chia shrapnel shooting into my ankles…a PILE on the carpet, then Sammy pointed out a trail of them on the couch. I spent a lot of time vacuuming. Sweeping. Wiping up. Eventually, the kids went to bed, chia seed bar went in the trash, and I told the husband about it when he got home. Funny. ha ha ha.
This morning. The three little ones are all with me still. WHAT is this stuff I'm stepping on….feels like….more chia seeds?! But how???
More vacuuming… how did I miss so many on the rug? More sweeping….HOW are they BACK?? Now I'm starting to panic. Are these REALLY chia seeds? There is something a little too hard… an almost metallic glint to some of them…. and chia seeds don't seem so aggressive usually……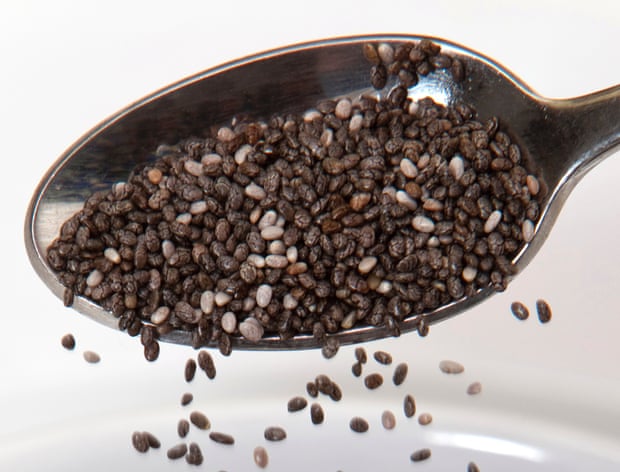 They LOOK innocent…….
Mind races…. some sort of insect? Pieces of insect? How are they being left on my floor practically under my nose!!? Cicada's?? I feel like I'm missing something…. maybe I need to Google "suspicious small black specks showing up on my floor whenever I turn my back"…  I realize I just wanted it to be the chia seeds… that stupid Kashi bar was never opened, I checked….
Back and forth. Back and forth. Every time I look, everywhere I look, there are more.
At this point I'm talking to myself, a little panicked. What is going on? Am I crazy? Looking for the video camera…. is this a joke? Aliens? Am I in hell??  Because I can't stop cleaning, EVER, if I can't stop these things from appearing after I just cleaned them up!
This is hilarious….
And then I notice Sammy. Sitting at the kitchen table, eating fake Dorito's, with a pile of those demonic black specks under his chair. Why are they black and not orange!?  I'm convinced this is the twilight zone. This is my eternity….I just cleaned under that chair!! I creep closer, waiting for some horror to make itself known.
And I notice something.
He's wearing ankle weights.
And one has a leak. This kid has been spilling that gritty black filler since yesterday, All. Over. My. House.
"Ohmygodsammyitstheankleweights!!!!"
He looks startled….then sheepish as I remove them from his ankles, black evil specks spilling out as I do it.
Now clearly, these are not chia seeds…..but I had to find a way to rationalize what was happening…… so, sorry chia seeds, my bad.